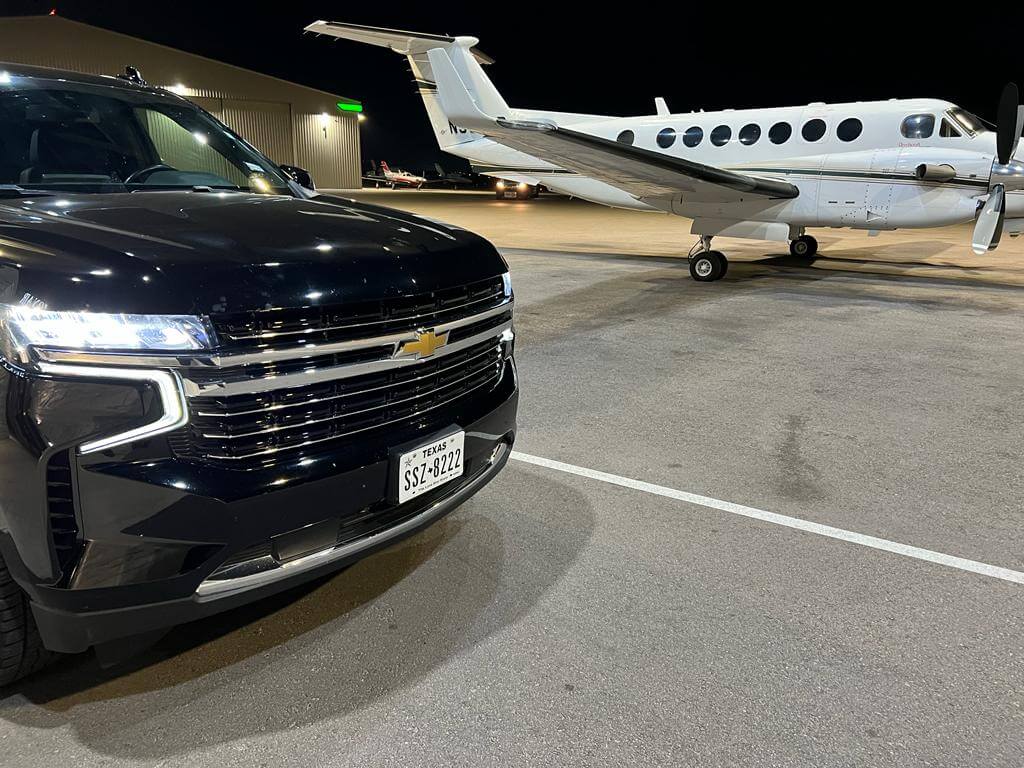 Transforming Austin Airport Transportation into Luxury Journeys!
Capitol Limo & Transportation Service is Austin's premier transportation provider, specializing in Austin airport transportation and Austin airport limo service. We pride ourselves on delivering unparalleled comfort, reliability, and luxury in every journey. Our exceptional services are carefully designed to exceed all your travel expectations.
Austin Airport Transportation
Capitol Limo & Transportation Service takes the stress out of travel with our top-tier Austin airport transportation service. Whether you are heading to the airport or need a pick-up after a long flight, our professional drivers are on standby 24/7 to meet your needs. We ensure timely pick-ups and drop-offs, so you never have to worry about missing a flight or waiting around after a tiring journey. Our fleet of modern, well-maintained vehicles provides the utmost comfort and safety for your trip to or from the airport.
Austin Airport Limo Service
Elevate your travel experience with our Austin Airport limo service. Our limousine service combines elegance with practicality, which is ideal for business and leisure travellers. Enjoy the luxury of spacious interiors, plush seating, and state-of-the-art amenities as you travel in style. Our courteous chauffeurs are trained to provide a smooth and enjoyable journey, prioritizing comfort and satisfaction. This service is a testimony to our commitment to providing the highest luxury transportation in Austin.
At Capitol Limo & Transportation Service, we continuously strive to provide service that is not just good but exceptional. With us, every journey is a luxurious experience. Choose us for your next ride and experience the difference for yourself.
Features:
Variety of options: We offer a range of transportation options to suit your needs, including private cars, shuttles, taxis, and ride-sharing services.
Online booking and payment: Our online booking system allows you to easily book and pay for your transportation in advance, eliminating the need for cash or credit card payments during the ride.
Experienced drivers: Our drivers are experienced and knowledgeable about the area, ensuring you arrive at your destination on time and safely.
Comfortable and well-maintained vehicles: Our fleet is regularly serviced to ensure a safe and comfortable ride.
On-time service: We understand the importance of arriving on time for your flight, so we provide on-time service to ensure you reach your destination on time.
Competitive pricing: We offer competitive pricing for airport transport services, with no hidden fees or charges.
Benefits:
Convenience: Our airport transport services offer convenience and flexibility, allowing you to arrive at the airport on time and without the stress of navigating traffic or parking.
Comfort: Our comfortable vehicles and experienced drivers provide a relaxing and stress-free ride, ensuring you feel refreshed at your destination.
Safety: Our drivers are trained and experienced, ensuring a safe and secure ride to your destination.
Time-saving: Our airport transport services save you time, allowing you to focus on your travel plans without worrying about transportation logistics.